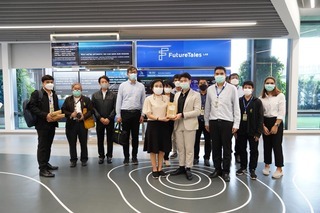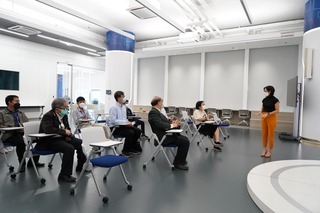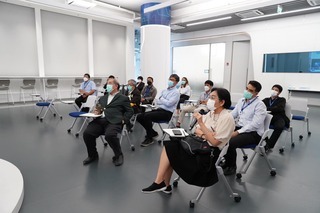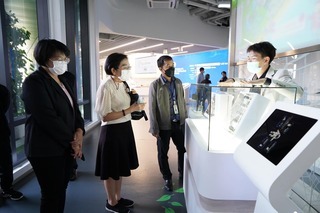 On 18 October 2022, Dr. Patom Sawanpanyalert, M.D., Director general of Department of Science Service (DSS), Ministry of Higher Education, Science, Research and Innovation (MHESI) and the DSS executives visited
Magnolia Quality Development Corporation Limited, True digital building, Bangkok and given welcome by Dr. Karadee Leawpiros, Director of FutureTales Lab by MQDC.
FutureTales Lab, Magnolia Quality Development had the concepts and foresight researches with applied smart city, the automatically robots, and future mobility for adaptation in the urbanization. DSS visited and consulted the possibility in the collaborative development of the technology in the future.
written by
Dr. Jutathip Lapviboonsuk &
Natthakan Thongsuk
-----------------------------------------------------------------------------------------------------------------------------------------
กลุ่มประชาสัมพันธ์/ทีมงานโฆษก : กรมวิทยาศาสตร์บริการ (วศ.) กระทรวงการอุดมศึกษา วิทยาศาสตร์ วิจัยและนวัตกรรม (อว.)
เลขที่ 75/7 ถนนพระรามที่ 6 ราชเทวีกรุงเทพฯ 10400 โทร 0 2201 7095-8 โทรสาร 0 2201 7470 e-mail : This email address is being protected from spambots. You need JavaScript enabled to view it.
www.facebook.com/DSSTHAISCIENCE , www.facebook.com/ScienceDoctorD